Database Highlights

Sage Knowledge Complete
SAGE Knowledge provides access to full-text book and reference content from SAGE, including its imprints CQ Press and Corwin. The database includes almost 4,500 social science and reference titles published from 1994. New titles are added annually.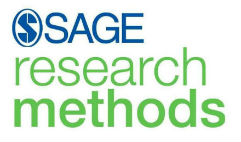 Sage Research Methods Cases
SAGE Research Methods Cases is a collection of hundreds of case studies of real social research, specially commissioned and designed to support teaching and learning in research methods. Each case is written to help students understand the often abstract-feeling methodological concepts by seeing how methods have been used in actual projects.
Human Rights Studies Online
Human Rights Studies Online provides documentation, analysis, and interpretation of major human rights violations and atrocity crimes worldwide. The collection includes text and video that give voice to the countless victims of human rights crimes in the 20th and early 21st centuries committed during the Holocaust, and in Armenia, Cambodia, Bosnia-Herzegovina, Rwanda, Darfur, and other locations.
Subject Librarians
Contact Info
Margaret Cohen
617-552-4919
O'Neill Library
Boston College
Send Email
Brendan Rapple
617-552-4482
O'Neill Library
Boston College
Send Email